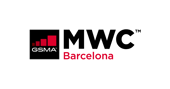 Mobile World Congress (MWC) 2022 was possibly the first large-scale physical event of its kind since 2019, with over 61,000 physical attendees. Several ABI Research analysts who cover our 5G, Internet of Things (IoT), and Wi-Fi related services were in attendance, and came away with insights into the current global market.
The experience was inevitably different than past years in nearly all aspects: exhibition floors, keynote auditoriums, and meeting rooms were all reorganized. Most attendees we spoke with enjoyed the revised format based on wider stands and fewer exhibitors, which indirectly led to fewer marketing distractions in comparison to previous events. This new organization was a result of the social distancing restrictions and logistics constraints induced by the COVID-19 pandemic, preventing exhibitors from bringing their demo kits, products, and prototypes to the show.
Overall, this year's Mobile World Congress mutated from its original strain, which had traditionally focused on the consumer market, into a more enterprise-oriented show. In turn, many of the discussions had and overheard revolved around functionality and infrastructure improvement strategies rather than product launches. Some new smartphone releases were a noticeable exception, although to quieter fanfare than in pre-COVID years.
Download the whitepaper to find out more about what we learned at the show.